Our blog posts may include affiliate links. These affiliate links don't cost you anything, but we might earn a few Euros if you decide to purchase something from one of our recommended website partners. Thank you for your support to help keep this platform up and running!
We're counting down the days 'til Christmas and with the time going by quickly, we thought you might like a little inspiration as to what you may be able to buy your loved ones this holiday season.
Of course, while many of us love the big online stores every now and again, it always makes it that much more special giving the gift of something that was thought out and locally made. You can always gift a wonderful local souvenir like a custom made map of the city, deliver flowers, or make a customized book for the family, but there are tons of more brilliant ideas that are all located locally, here in Düsseldorf – check it out!
Our thought – why not support the locals this year? 
Here are some Christmas gift ideas made by Düsseldorf's expat's and friends that are certain to make your celebration a little merrier, from the youngest to the oldest individuals on your gift-giving list!
From the things they need to those items they would just love to have; our list is filled with Christmas presents worth buying!
Dükor Altbier Liqueur
Dükör is the original Düsseldorf Altbierlikör (beer liqueur) which is a blend of 5 different Altbier recipes from 5 of the 6 local Düsseldorf breweries. Of course, that mixed with a blend of secret spices makes this liqueur one everyone can enjoy (even those not fond of the classic Altbier taste).
Düsseldorfer Ölmanufaktur
The small manufacturing workshop of Düsseldorfer Ölmanufaktur in the north of Düsseldorf produces 14 delicious native organic cooking oils. From A for apricot seed oil to H for hemp seed oil to W for walnut oil – the delicious gourmet oils are cold-pressed with a lot of manual work from 100% certified organic seeds.
"Playcook" Book 
"Playcook" is a sensual cookbook about cooking with aphrodisiacs. As author Hyla says, food and love are inseparably tied. This book offers some naughty recipes and photos for strong, modern, and mature men and women. You can buy it for 18,99 on Amazon. 
This book was written by local expat, Magdalena Hyla!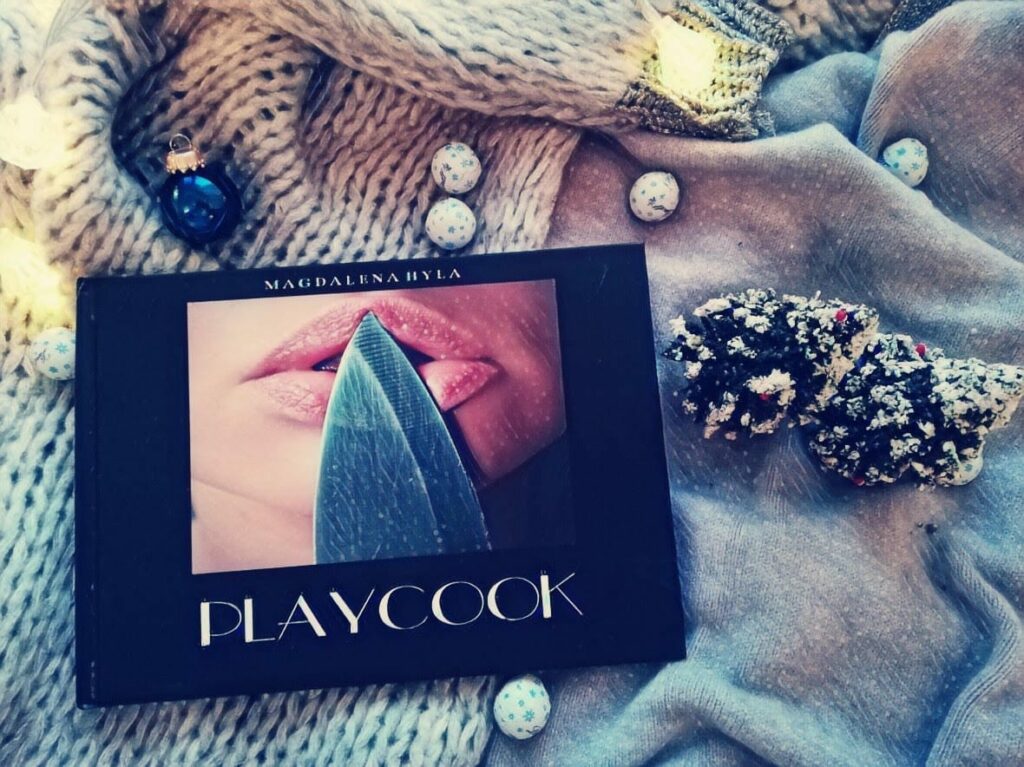 "Playbook Start-up" Book
Know someone ambitious and thinking about owning their own business? Then the book "Playbook Startup 7-steps program" from Felix Thönnessen is a perfect catch. The book is based on the idea that in order to create a successful start-up, you only need a 7-step program. Felix Thönnessen helps with these steps in a funny, cool way!  You can buy it for 19,99 on Amazon.
This book was written by local Düsseldorfer, Felix Thönnessen! 
A Bottle of Düsseldorf Made Gin
Schmitt's Finest Dry Gin in 1818
The perfect present for gin lovers is a locally made bottle of Schmitt's Finest Dry Gin from 1818. It all began with widow Adelheid Schmittmann who was first officially mentioned as a spirits distiller in a tax register in 1818. She served her first homemade gin on the Maurenbrecher Hof – a few steps from today's headquarters in Düsseldorf. Son Benedikt made the estate a versatile company and today, the company is run by two wonderful sisters Sonja and Vera Schmittmann. You can buy it for 31,95 on their online shop.
This gin was created by local Düsseldorfers of Family Schmittmann.
RHEINGIN
The idea of developing a very special gin from Düsseldorf came from two young entrepreneurs Tim Lamm and Johannes Weigl during a convivial evening on the steps in front of the Düsseldorf Schlossturm, the landmark of the North Rhine-Westphalian state capital. For a long time, the two men longed for a gin, which recalls the origin and purity of the centuries-old gin history. You can try it for 39,90 on the Rheingin website.
This gin is made by Tim Lamm and Johannes Weigl from Düsseldorf.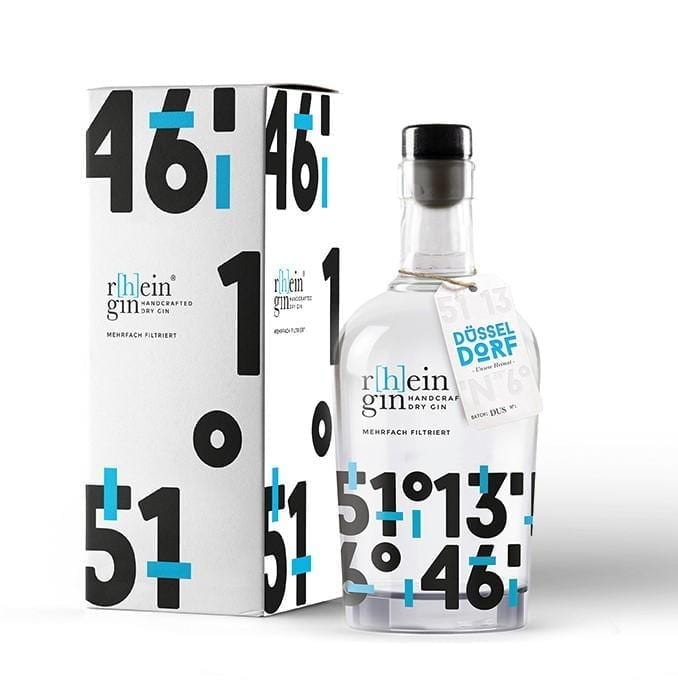 A Family Photoshoot
Christmas is a time of love and sharing. Why not share the love and spend some time with the family getting a family photoshoot done? There are tons of local photographers in the area who you can support! Here are just a few to name: www.lichtwerke-nrw.de , www.hannahkonda.com, www.littlekids-fotos.de , www.misztal.de.  
Raccoon
Chocolate is always a good idea, and when this is protein-filled chocolate, you can't go wrong. Raccoon offers vegan chocolates, funny packaging, and offers truly great quality chocolate! You can buy it for 2,99 for one piece in their online shop.
These chocolates are created by local Düsseldorfer Matthias Ludwig and Jessica Ludwig.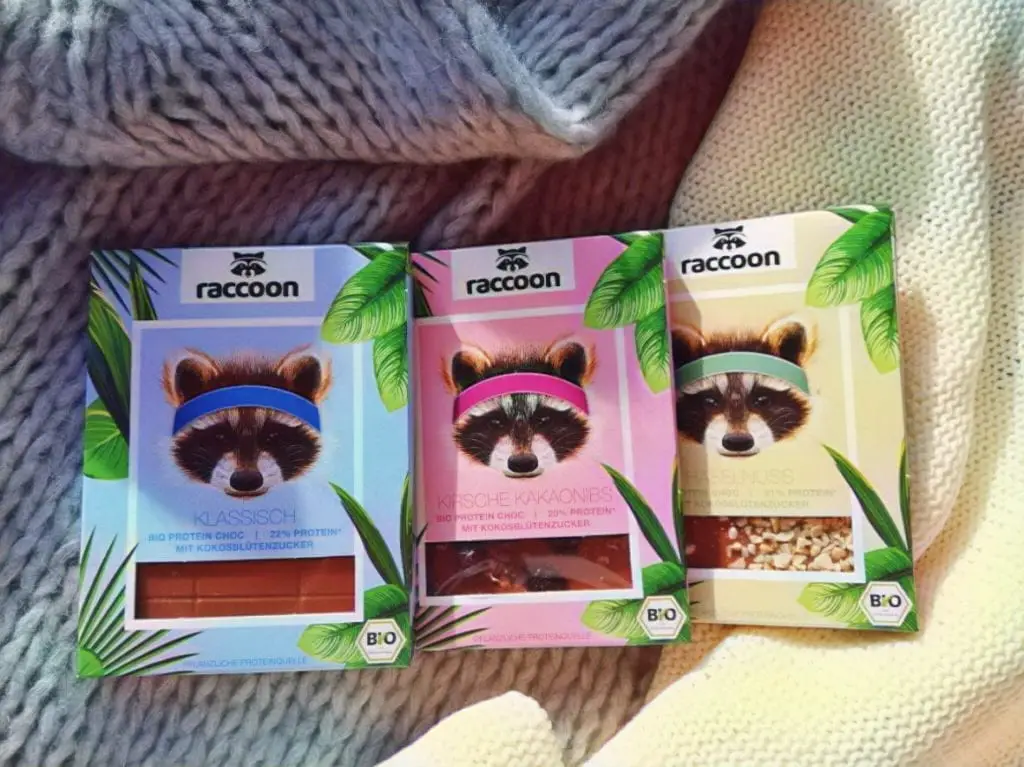 Personalized calendar
For those loved ones on your list who say they want nothing for Christmas and don't want you to spend your money on material items, they won't be able to say no to a personalized calendar. Charlina customizes these personalized calendar's so they include your favorite sayings, certain entries (birthdays, etc.), and/or extra space for notes. You can buy it on Etsy for 39,95. She also makes beautiful Christmas cards!
Made by Düsseldorf's girl – Charlie Lehmann.
M.Hyla Paintings 
Art is one of the most thoughtful and personal gifts to make someone feel special or celebrate, for example, Christmas. Investing in a piece of art is a great way to show you care. Order a customized piece of art by creative expat M.Hyla on her new Etsy shop! 
Expat M.Hyla from Düsseldorf is painting those acrylic beauties.
Bag from Plup Planet Upcycling
Do you have a friend who is eco obsessed? Plup Planet Upcycling is a great shop to buy some sustainable upcycled products with beautiful designs. The old things become new products, which after their transformation have an even higher value than before. You can buy the bag and any other products in Flingern at their shop. 
This shop is run by Düsseldorf couple, Anne Kathrin and Frank Metzler.
Caro Customized Jewellery
Every girl likes to shine. Am I right? Jewelry is always a great gift, especially when it's carefully made and designed right here in Düsseldorf. All Caro's pieces are made of stainless steel and brass. Do you want to include a personal story or touch in your jewelry? They also offer an intimate embossing on every single piece! Check out her online shop. 
Made by local lady, Caroline Keuser. 
Doli Bottles
The Doli drinking bottles turn every sip into an experience. It is 100% free of toxins, BPA free and the perfect companion for your everyday life – whether in the office, in college, while playing sports or traveling. Be stylish and eco-friendly! You can find it on the Doli Bottles website.
Created by Sarina and Anatoli Teichrib from Düsseldorf.
Do you know any other wonderful and locally made products that would make excellent Christmas gifts? Add them to the comments section below and don't forget to include a link so that everyone else can check it out for themselves too!